60º anniversay book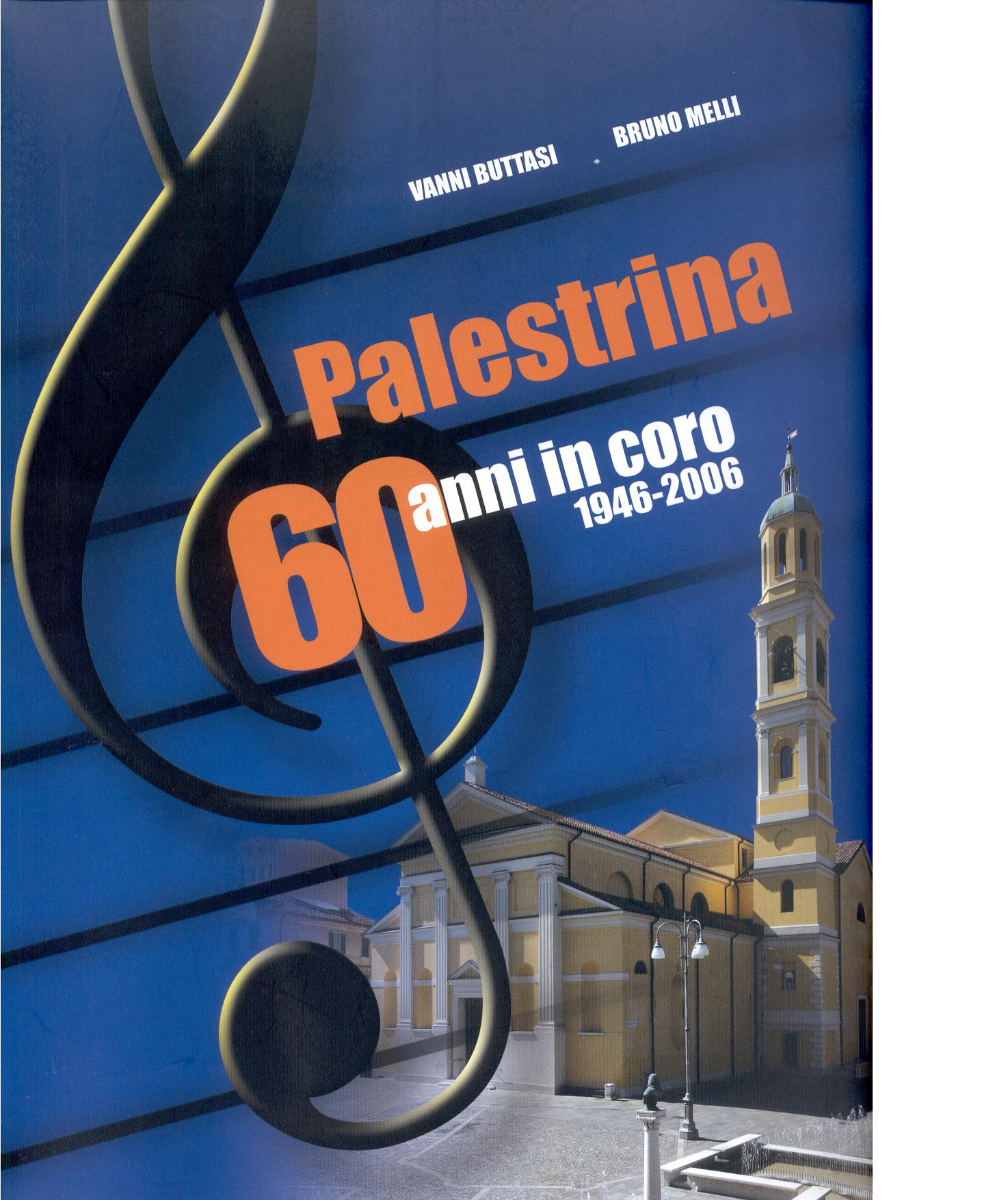 PALESTRINA 1946-2006: 60 years in Choir - the book
Authors: Vanni Buttasi, Bruno Melli - Edition: Publi Paolini, Mantova - 2006
Interviews with:
Egidio Caporello (Bishop Emeritus of Mantova), Egidio Faglioni (Parson of Church of Immacolata in Suzzara), Anna Bonini (Mayor of Suzzara),Barbara Brioni (former President of Palestrina Choir), Bruna Chiaventi (former President of Palestrina Choir), Paolo Perezzani (Composer e founder of the Music School in Suzzara), Lelio Capilupi (forme Conductor of Palestrina Choir) ...stories and memories of the choristers.

The CD of 60º anniversary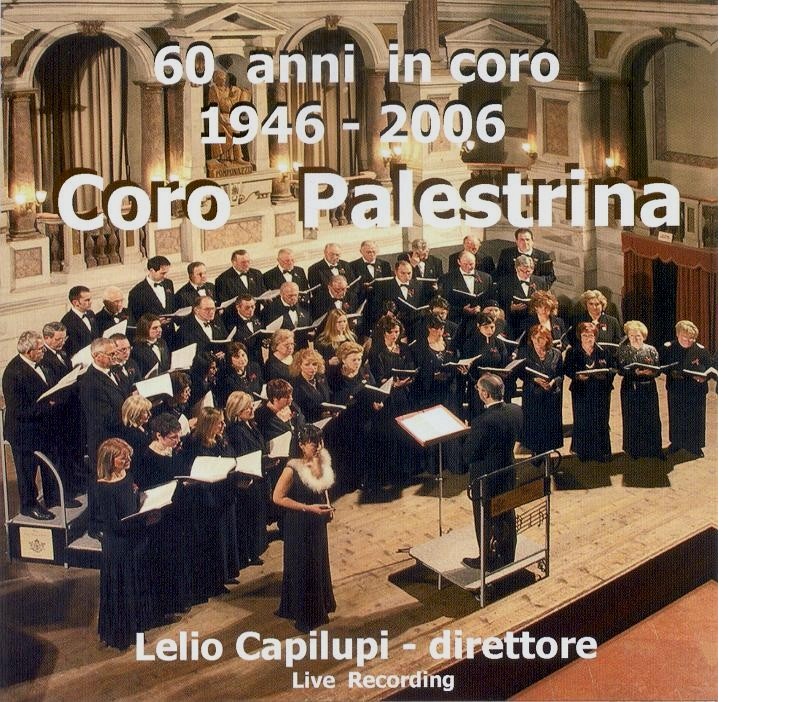 In his 60º anniversary the Palestrina Choir intends to leave a testimony of his commitment in many years of artistic activity. For the realization of this CD, live recordings have been used (made in 2006), which, besides the inevitable technical imperfections, transmit in a realistic way the musical suggestions of a concert. The selected pieces belong to the musical genres most sang by the Choir: sacred music and lyric choirs. In the same year the Choir remembered the 50º anniversary of Lorenzo Perosi's death, composer of church music important pieces; the opening passage is a tribute to him and to our beloved Don Lino Boselli, for a long time the spiritual father of our Palestrina Choir, who loved to ask the Choir to perform Perosi composition's Ecce Panis during the Holy Masses he celebrated. The closing song wants to represent a meaningful message of peace.
The booklet of 70º anniversary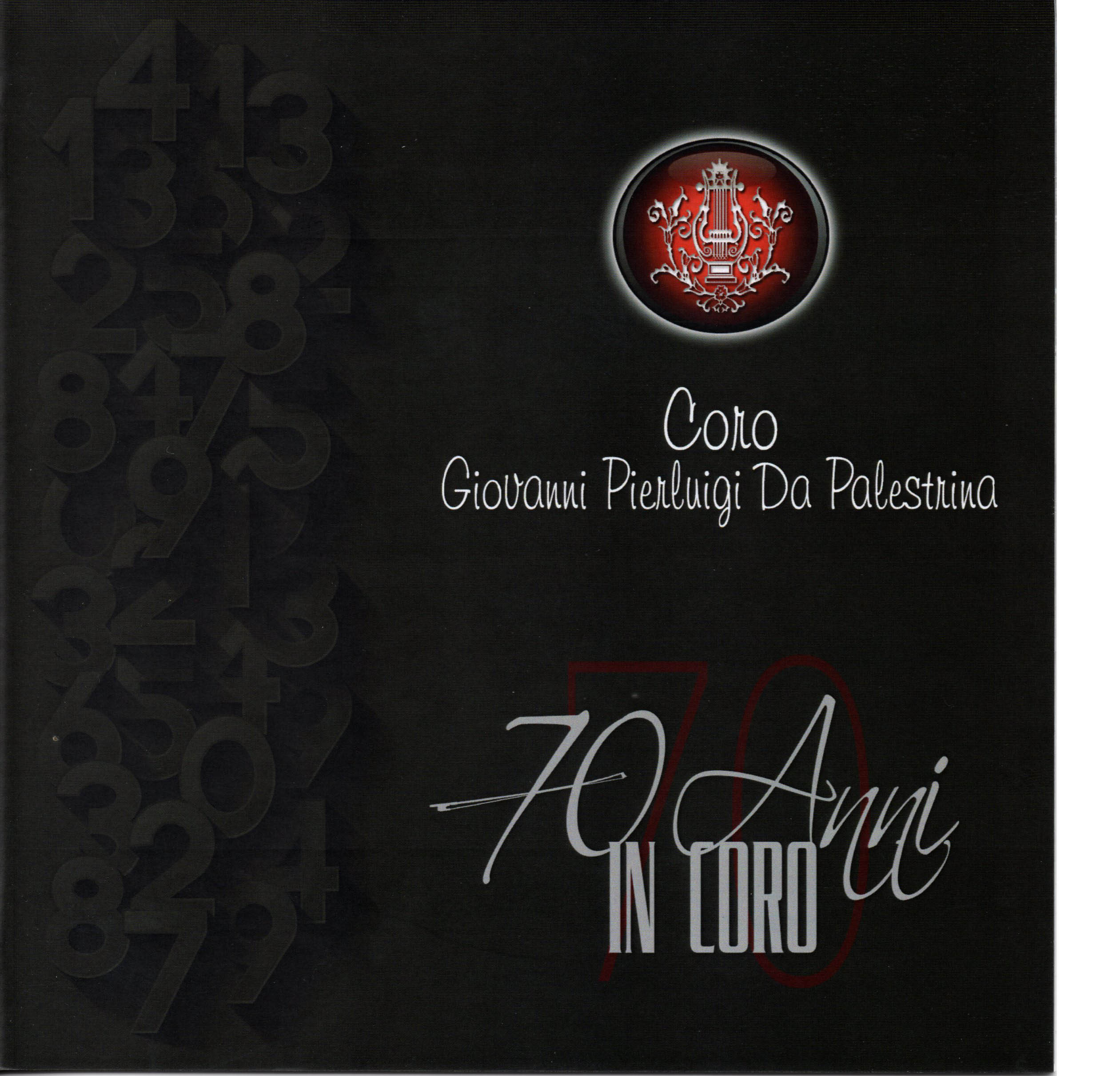 The 2016 has been a year full of important events for us, in particular the celebration of his 70th anniversary from his foundation. An occasion like this had to be celebrated at its best and so it has been: the Choir offered a memorable Celebration Concert opened to all the former choristers and the directors who succeeded one another over the years. All the former and current choristers received a gift, a booklet (photo on the left side) that summarizes in pictures our music activity from 2006 to 2016.